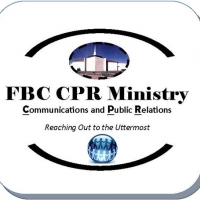 Fairview Communications Conference
By M. Patterson, FBC Communications Director | February 2, 2019
The Communications and Public Relations (CPR) Ministry of Fairview Missionary Baptist Church will hold their Annual Communications Conference February 15 and 16, 2019. The focus of the Conference will be on "Essential Strategies for Effective Communication in an Intergenerational World."

Topics to be discussed, along with concepts and applications presented, are designed to benefit pastors and ministers, church leaders, communications and publicity staff, as well as lay members.
The CPR Ministry held its first Conference in 2008. As in previous years, this will be a jam-packed agenda over the two days of the conference.

The event will start on Friday with an informal Novice Day, concentrating on "Confronting the Fear of Technology." Registration begins at 9:00 a.m. and the day's schedule will run from 10:00 a.m. to 3:00 p.m. The format will be an open-ended, come-and-go session with a brown-bag lunch period. Volunteer mentors will be onsite to provide hands-on support to those with minimal skills or limited knowledge in the use of electronic devices and basic applications, such as laptops, notebooks and tablets, I-Pads and smartphones, digital cameras, etc., as well as tips on navigating the computer.
Friday night's agenda will begin with registration at 6:00 p.m.

The Conference will officially open at 6:30 p.m. The evening will focus on "Essential Strategies for Effective Communication in an Intergenerational World." Highlights include an exposition on the theme, followed by an open forum with a multi-generational panel of Pastors and ministers, experienced Communication/Marketing staff, and lay members. The Conference participants will be able to interact with the panelists as well as participate in Café-style group sessions where they will discuss the challenges experienced in communicating with different generations and its outcome on church ministry. Pastors and leaders, as well as lay members, are encouraged to attend Friday night's session.

Saturday's schedule begins with registration at 8:00 a.m., general session at 8:30 a.m. and concurrent breakouts at 9:00 a.m. Attendees will be able to choose from breakout sessions designed to provide resources and techniques to aid in developing communication systems that produces positive results, regardless of generations served. Areas covered will include: best practices in healthy church communications, social media and digital communication, photography, use of computer programs to manage ministry, creating effective graphics, and more. A complete list of topics with descriptions are available at www.fairviewokc.com.

The Conference will close with a 12:00 noon luncheon with Fairview's Senior Pastor, Dr. John A. Reed, Jr., as Luncheon Speaker. Dr. Reed, now in his 56th year as pastor, began at the age of 25 and has the unique experience of having served a multi-generational congregation as he, personally, moved up the generational ladder. Pastors and leaders are especially encouraged to attend the luncheon to glean from this seasoned, profound Pastor/Teacher. A luncheon-only rate is available.

Online registration with the option to pay online is available through the church's website at www.fairviewokc.com, link Communications Conference or onsite beginning February 15. Registration rates are: Individual, $20; Luncheon-only, $10. A church rate of $75 is available (up to five people). Full Conference registration entitles the attendee to participate in all sessions and includes continental breakfast and lunch on Saturday, as well as Conference materials.

Fairview is located at 1700 N. E. 7th Street in Oklahoma City. For information regarding the Conference, contact the Ministry Director and Conference Chair, Maeleatha Patterson, or Conference Co-Chair, Jamar Patterson, by email at communication@fairviewokc.com or by calling the church at 405-232-1621.

Back