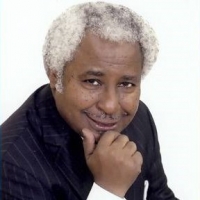 Leadership Appreciation Day at Fairview
By M. Patterson, Director Fairview Communications & PR | August 6, 2019
Fairview Missionary Baptist Church, under the leadership of Senior Pastor John A. Reed, Jr., is celebrating Leadership Appreciation Day on Sunday, August 11. This is a day where the Pastoral Ministry is showing appreciation to the leadership of the church family. Rev. Derrick E. Walter, Sr., serves as Assistant Pastor at the church.

"It has been my role as a Pastor to develop and mature other leaders who can and will lead others in our congregation. Because of strong leadership, our church is committed to evangelism, social ministry and community outreach," stated the 56-year veteran Pastor Reed. "I am appreciative to our leaders who have submitted to God's Word and are deeply spiritual."

Guest preacher for 10am Morning Worship will be Rev. Manuel Scott, Jr., of Los Angeles California. Rev. Scott is the National Evangelist for the National Baptist Convention, USA, Inc.

Fairview is located at 1700 N. E. 7th Street, Oklahoma City.
Back